BUILDING ON A FOUNDATION OF
OVER 28 YEARS OF COMMUNITY SERVICE
.
– A GATEWAY FOR ALL
to Romanian culture, heritage, history, language and traditions
in the Chicago area
.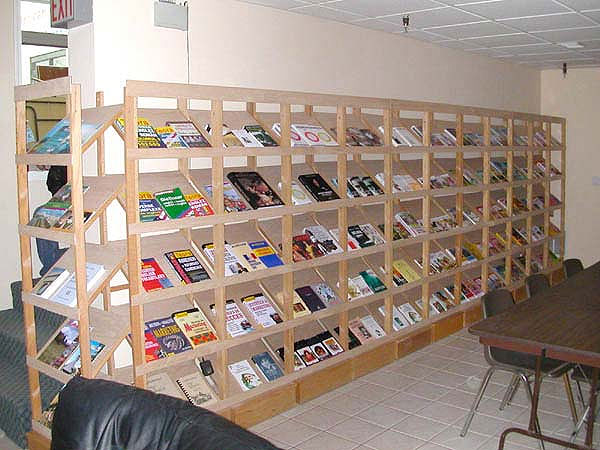 Photos above:
Our first Romanian Library & Romanian Village Exhibit opened to public in fall of 2002, on the Romanian-American Network's seventh anniversary celebration.
VISION 2020
In July of 2020, during the Covid-19 restrictions and shut-downs, as we quietly and yet joyfully celebrated 25 years of publishing, outreaching, and networking activity in our community through the Romanian-American Network, we teamed up with trusted supporters and decided to combine our experience and the valuable relationships we've built to a higher goal and even greater achievements.

Together, with the support of our friends and several business leaders from our community, WE AIM AND PLEDGE TO MAKE THE ROMANIAN HERITAGE CENTER A TRUSTED NAME, a leading organizer and welcoming host for cultural, educational, religious, and social events in the Romanian community of Chicago area, preserving and promoting the Romanian heritage with its rich culture, history, and traditions.
To accomplish our objectives we have always been and will continue to surround ourselves with the finest, most honorable, and most committed professionals – people whom everyone can regard not only as trusted friends, leaders and educators, but as caring neighbors who share a common vision to make a true difference in the American society.
In summer of 1995, over 28 years ago, we've dedicated ourselves to building a publishing, communication, and networking organization in our community, primarily promoting the Norwood Park Christian School of Chicago, a Romanian Christian private school known today as Logos Christian Academy in Niles.

Simona and I were a very active part of this private school from its very beginning and assisted its founders in their launching efforts. Simona also taught there for 23 years,
while I assisted the school with marketing and communication. Her former students are now accomplished young professionals with degrees that make us proud. Many of them are ready and willing to give back and serve the community in one capacity or another.
There are also many professionals in our community who wish to make themselves available and help our community grow by sharing their knowledge and experience.
WE INVITE YOU ALL to take a close look at this historical project and CONSIDER JOINING US. WITH YOUR HELP we can make this dream a reality!
We thank you for your attention and we look forward to partnering with you in this amazing endeavor. MAY GOD BLESS YOU ALL!

Steven & Simona Bonica
Founders of Romanian Heritage Center NFP