Our New Building Project
RENOVATION PLANS
FOR THE BUILDING WE PURCHASED ON APRIL 7, 2022
PROPOSED FLOOR PLAN (rev. 7/17/23) – total of 2,000 sq. ft.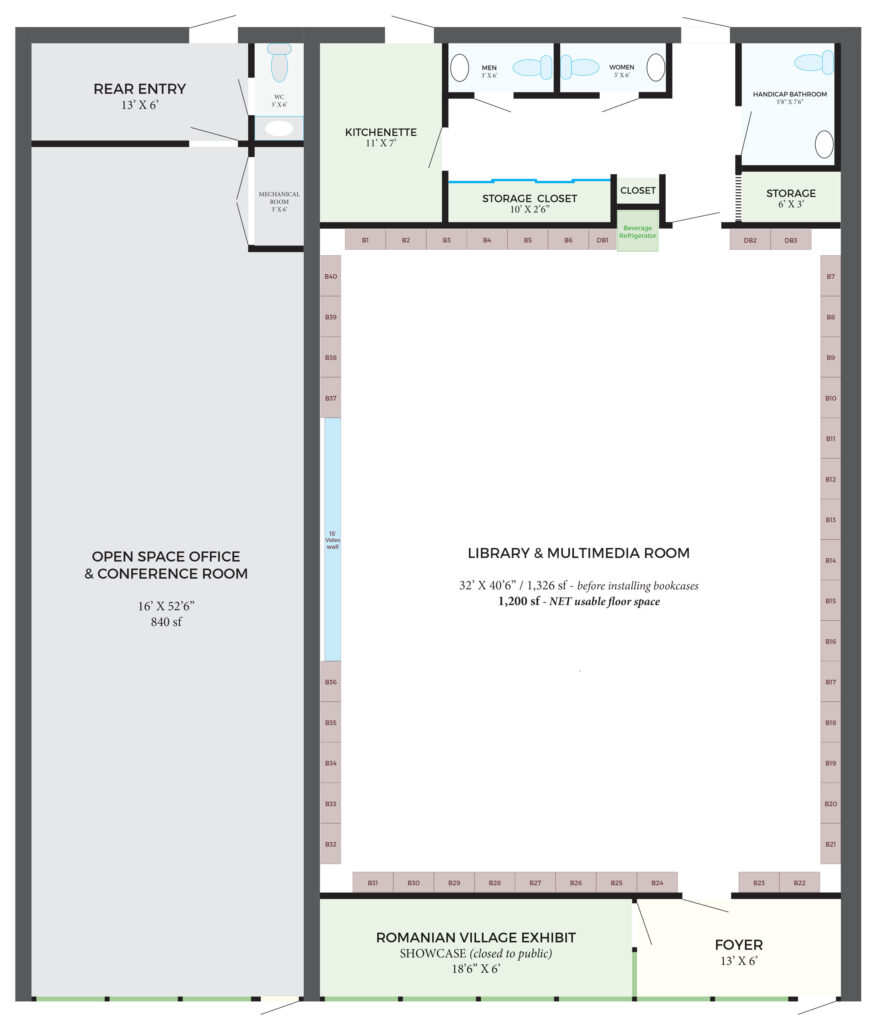 NEW FACILITIES WILL FEATURE:
Entry Foyer Gallery – featuring art works and the Donors Recognition Wall
Romanian Village Exhibit – a showcase with interior glass walls positioned prominently in the front part of the building, visible 24/7 from the street
Library & Multimedia Room – all surrounded by bookshelves from floor to ceiling, this room is equipped with a plug-and-play multimedia system ready for sound and video from any mobile device or laptop to be used for training classes, tutoring, conferences, and seminars
All new bathrooms
Ample Parking! – A total of as many as 76 off-street parking spaces after business hours and on weekends, of which 13 spaces on our property and are available 24/7.
LOCATION, LOCATION, LOCATION!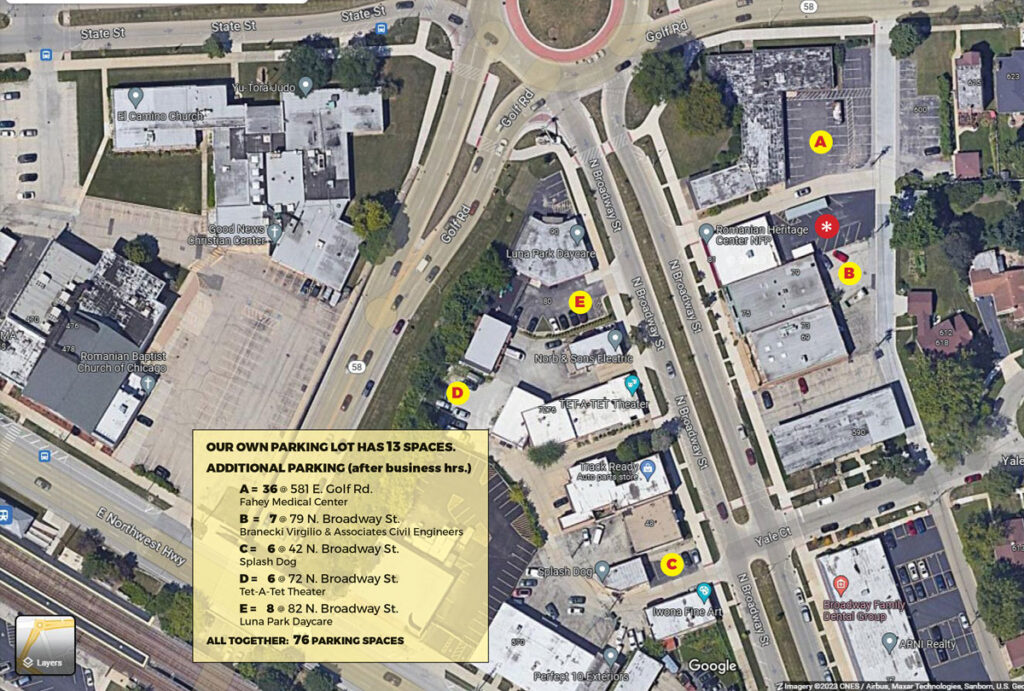 METRA CUMBERLAND (DES PLAINES) STATION is within walking distance – and this is a huge value to our project, as it will enable our visitors to use public transportation from downtown Chicago.