ROMANIAN VILLAGE EXHIBIT "ȘEZĂTOARE"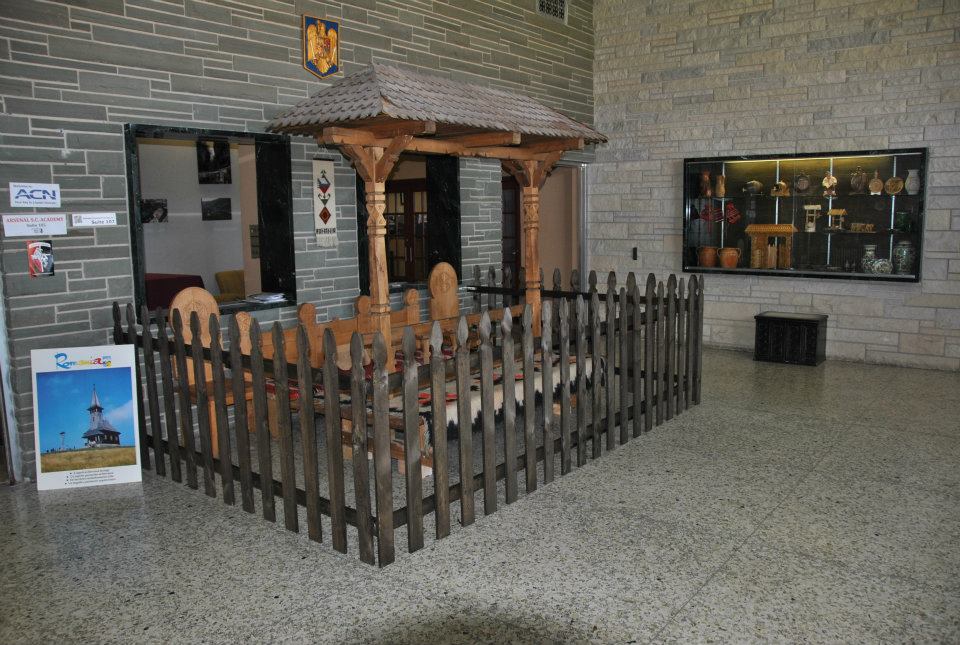 WHAT MAKES THE ROMANIAN VILLAGE EXHIBIT SO UNIQUE?
The Romanian Heritage Center features the Romanian Village Exhibit, which showcases a handmade original "Șezătoare" from 1969, brought from the Transylvanian region of Romania, and a sizable collection of pottery and traditional artisan handcrafted items.

The exhibit is currently still displayed in Niles, in the lobby at the 7777 N. Caldwell Ave. professional office center, the former home of the Romanian-American Network.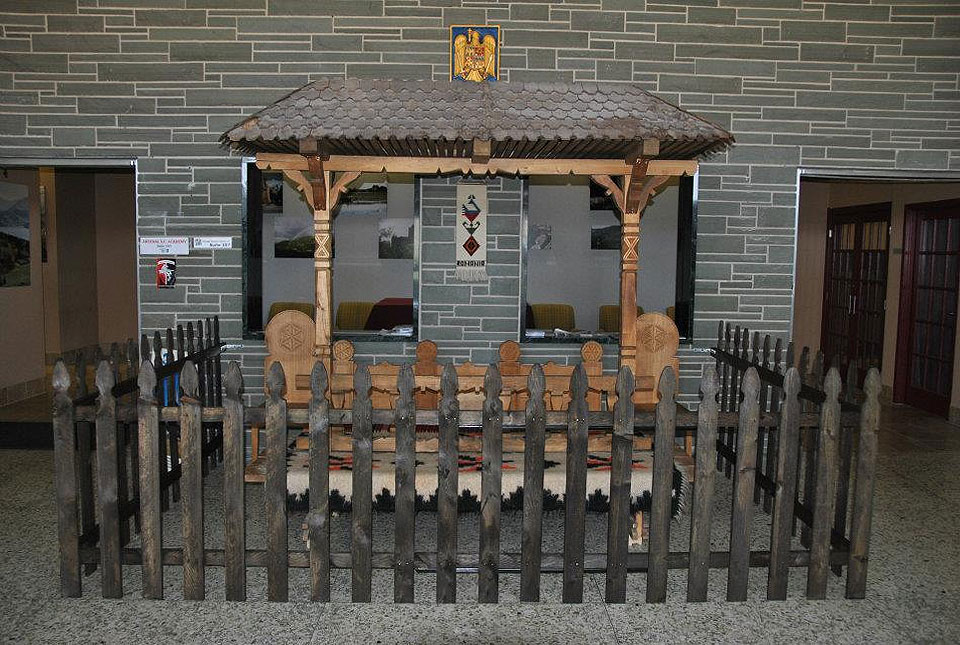 WHAT IS THE TRADITIONAL MEANING OF THE "ȘEZĂTOARE"?
The "Șezătoare" is a traditional religious gathering of villagers with music, songs, jokes and rituals. It traditionally begins in late September after the seasonal agricultural work is over. Young people from villages gather in the evenings for folklore poetry, songs, and entertainment.

There are everyday and festive "Șezătoare". During the everyday events people create folk art objects embroidered and knitted items like towels, shirts, vests, pants, while entertaining themselves by singing songs, reciting poems or telling jokes and stories. During the festive events rich dinners are cooked, and there is great fellowship and traditional folk music.

The ladies' responsibility is to cook a dinner and the men's responsibility is to provide music, beverages, and sweets.

These events are mainly a tradition for younger people. Here they not only entertain each other during long winter evenings, but also meet new people, communicate more closely, and find life partners. Some villages have more houses designated as places for "Șezătoare".

The purpose of this exhibit, beyond its true authentic value as an antique piece of Romanian traditional folk artistic craftsmanship, is to impact and steer our community's youth to have a greater appreciation for our heritage and of the Romanian traditions, and to instill in them the desire to strengthen relationships and to have fellowship with each other for the sake of learning life lessons from the more experienced members of our community.